Marketing
What is Guerilla Marketing? | 7 effective tactics of Guerilla marketing for your brand
Sun Apr 16 2023
3 mins read
It's 2022, the era of high-budget marketing. There are giant companies that spend millions in marketing their business through traditional or digital marketing.

Every other business out there is trying its hands-on marketing. And for your business to stand out, you need to make smarter efforts.

Many small businesses shut down due to poor marketing or less marketing budget. No money, no business growth! This is what the industry believes today. True, but not completely. It's not only about the money that matters in marketing. What creates a difference is how smartly you choose your marketing strategies for good results in the minimal budget you have.

One of those effective marketing tactics is Guerilla marketing.

"Small businesses cannot grow in a less marketing budget", it's a myth and needs to be broken right now using guerrilla marketing.

Understand the term guerilla marketing for the exponential growth of your business in a small marketing budget.

What is Guerilla Marketing?
Guerilla marketing is different from traditional marketing as it relies on personal interactions and connects with the emotions of a consumer. Guerilla marketing takes place in public places such as streets, concerts, roads, public parks, and festive events.


The driving force of this marketing is to grasp the attention to generate memory by being the talk of the town.

Guerilla marketing can be categorized into 7 tactics. Let's deep dive into each,

1. Viral Marketing
Viral marketing, is one of the most common terms we hear every day. It's because every day there's some viral stuff in the online world or in your local society.

The internet world has catalyzed this type of marketing. It's an insane and rapid way to increase the awareness of the brand.

This tactic seeks to spread the information about a product and services from person to person by word of mouth. The goal of viral marketing is to inspire an individual to share a marketing message with their friends, family members.

For example, Apple products make the customer feel rich and luxurious. Recently, Apple launched their iPhone 13 series and many brands reacted to that by posting content on their social handles. That was like a viral fever for the brand and audience.

2. Presume Marketing
Presume marketing is a tactic of guerilla marketing that aims to increase the awareness of products and services through networking or public events.

Presume marketing ensures more brand exposure to the audience.

The key goal is, showcase the product in an unusual way to get attention and organic promotion.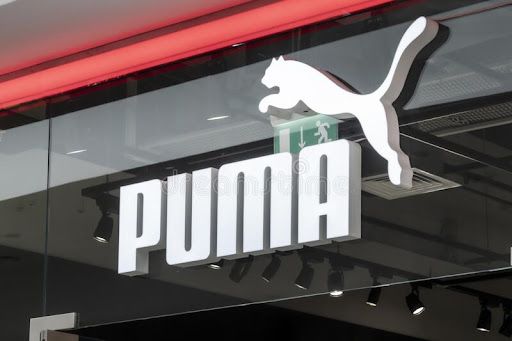 Puma believes in building marketing stories that rule over the audience's mind.

3. Experiential Marketing
Experiential marketing simply means "pehle istemal kare, fir vishwas kare".

The goal is to persuade the user to buy the product after giving them an immersive experience of that product and service.

Make your customers feel the goodness of your new product by inviting them to experience it.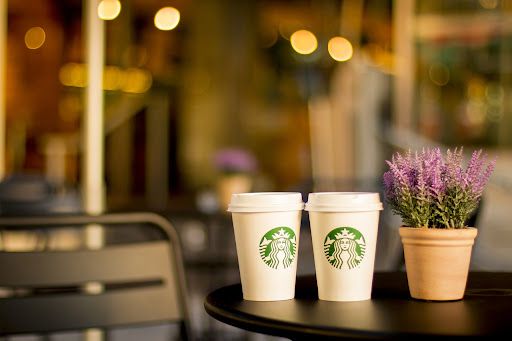 Starbucks offers new drinks for free just to give their audience a taste. If the customer likes it, next time they buy it.

4. Wild Posting
Wild posting is one of the ways that encourage the audience to interact directly with the media by taking the display.

Printing of graphics, visuals, images and ads in an unusual way comes under wild posting to attract the maximum audience. This level of engagement allows your message to spread wider and cultivate a sense of brand loyalty.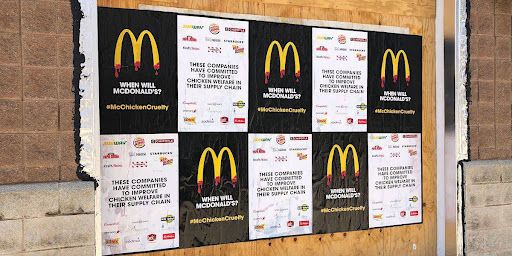 Mcdonald and Duracell have used this tactic many times to build brand awareness.

5. Ambient Marketing
Ambient marketing creates a difference in ambience. This type of marketing practice refers to spreading awareness by creating interference with the flow of things.

A common practice when brands place ads at unconventional places.

In 2016, Kit Kat launched an ambient marketing campaign in the Philippines. For their campaign in the Philippines, they placed 500 specially designed Kit Kat Breaker benches in different cities. That was a creative and effective marketing stunt by KitKat.

6. Grassroots Marketing
Grassroots marketing is a marketing technique where brands focus on a very specific niche. Marketing of products over a close-knit community based on demographics, geography, ethnography and psychographic is grassroots marketing.

The goal is to reach the targeted audience to inspire them to amplify and share your message.

Grassroots marketing is similar to viral marketing as we try to deliver our message by word of mouth. Grassroots marketing is more cost-effective than viral marketing as the targeted audience is very specific.

Meesho targeted the women community in India to build their brand by organic promotion.

7. Rub-off effect
The rub-off effect or cross-promotion marketing has emerged as one of the effective ways of marketing. The rub-off effect in marketing occurs when one product is being promoted in the same light as the more expensive product or larger company.

In cross-promotion brands have the same target customers but their products don't compete with each other.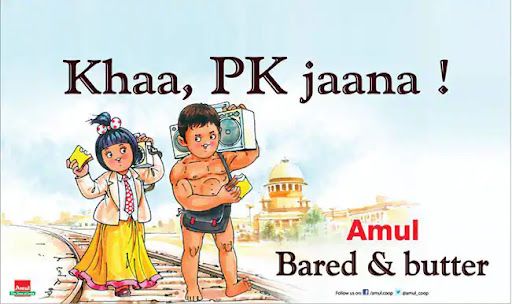 Amul promotes its brand using the rub-off effect. (During the release of the Pk movie, Amul promoted the tagline, "Kha PK Jaana" )

Hopefully, these examples and different categories inspired you to go for Guerilla marketing.

Guerrilla marketing is effective for businesses to create their brand stories. You don't need to worry about marketing & advertising because of less marketing budget.

Being viral for less money with some unique tactic can bring drastic growth. Which guerrilla marketing tactic did you like the most?
Problems with Marketing and Business Growth?
Hexos are here to help in any way you need!